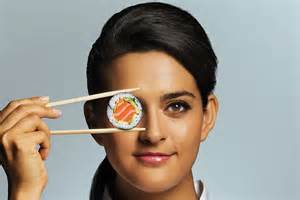 Doors Open at 6:30 for Pizza, Coffee, Tea and Herb/Fruit infused Filtered Waters
NEW LOCATION 410 Townsend
Speakers begin at 7:10
SF Cutters starts 2016 with
EAST Side Sushi : Producer Director Anthony Lucerothe return of SF Cutter Anthony Lucero – we are very lucky to catch Anthony on his many travels with his self financed film
"East Side Sushi".
Anthony Lucero will bring us a followup on his FESTIVAL Successes and limited theatrical release experience. Also will be sharing some exclusive insights on his new Samuel Goldwyn Film Distribution and maybe a little more/
Will YOU be the NEXT SF Cutter Speaker?
It is always the goal to have 1-2 presenters at each meeting be an SF Cutter. Who is an SF Cutter? YOU. Be involved in Post Production, and attend Meetings, or follow our social media and you are a member in good standing. Always when I ask people to show work – people are asking for help in finding the courage/ease to speak publicly, or some help in focusing content to present. At this meeting we will provide at least one hour to give you some support. We hope you will be willing and able to present at SF Cutters in the future, or if you take the presentation to another opportunity – it is all good to help the world know about the talent in the SF/Bay Area.
Kevin Monahan, Support Product Manager, Digital Video Applications at Adobe, gives some excellent tips on using PremiereProCC. Also let Kevin know what topics, questions you would like covered about PremierePro at future meetings
Signups are nearly sold out, tickets are only available online