Monthly Archives:
February 2019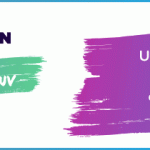 https://www.nabshow.com/education/training-programs/post-production-world

https://nab19.mapyourshow.com/8_0/explore/session-speakers.cfm

Enter and Apply this code when registering

PPW19

- it offers $100 off the PPW full pass.

Don't Miss the 2019 Post/Production World Conference at #NABSHOW in Las Vegas April 6-11 2019 – Conference Registration includes Exbibits. Attend 6 DAYS of Multiple Sessions designed for #editors, #producers, #directors, #graphic_artists, #motiongraphics designers, and new media specialists

Save $100 off with code PPW19 – reserve early while hotel rates and conference rates are at their lowest

Click this link to see the training grid, recommended tracks ( you CAN choose your sessions at will ) and speaker bios.

2019 Post/Production World Conference at #NABSHOW
KeyFrames Conference (NEW event! from Future Media Concepts ) – It is intended for motion designers, animators, vfx artist, etc. It will take place in ORLANDO on Feb 25 – 27, 2019
DISCOUNT CODE – MUST ENTER AND APPLY WHEN REGISTERING
MOTION19
for $100 off
More info on scheduling, rates, reservations CLICK THIS LINK:
https://www.keyframesconference.com/
( This is a good one if family wants to tag along and visit the Orlando sights and Theme Parks while you sweat and learn! )
Rates for the conference – not including travel and hotel are $795-880 with SUBSTANTIAL Discounts for Groups, Teachers, and Students
Is this for you?
The KeyFrames Conference is the place to be for motion designers, animators, VFX artists, and filmmakers who want to stay up to date with industry best practices, discuss the craft, and network.
The sessions are designed for intermediate-to-advanced level professionals.
Beginners may start off by attending the pre-conference day, to enhance their basic knowledge before attending the subsequent sessions.
For some sneak peek – free online training click here
https://www.keyframesconference.com/sneak-peek/
SNEAK a PEEK – and these are free – one online now and next one Feb 8
Signup for reminders and more info about the KEYFRAMES CONFERENCE Feb 25-27 in Orlando – learn something and bring the family too