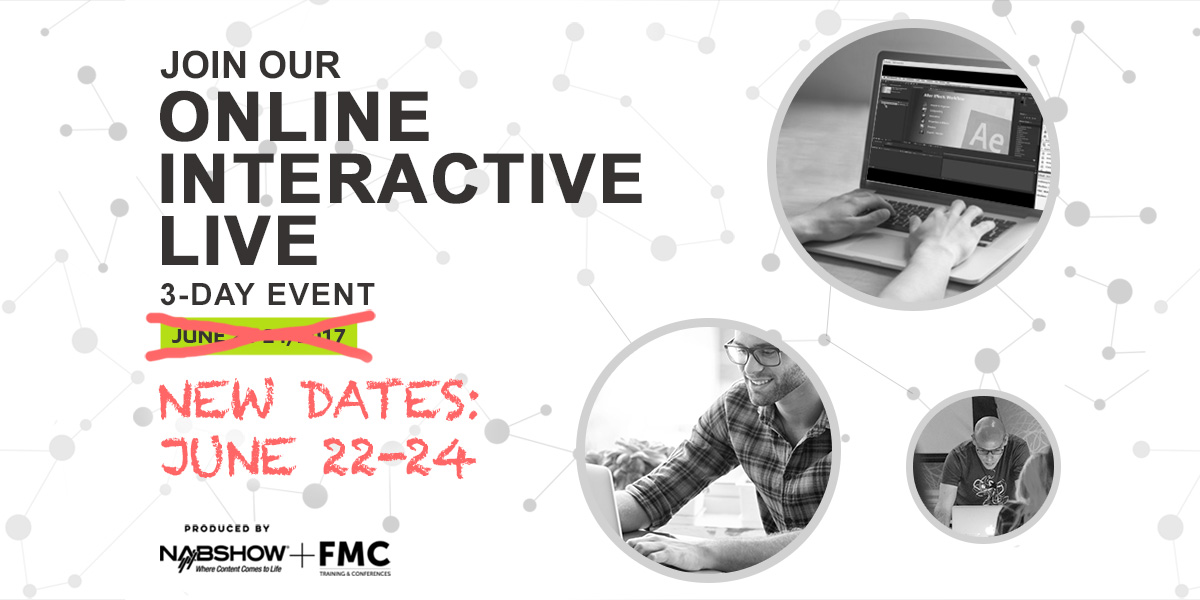 More time to join! Post|Production World Online is now on June 22 – 24! Attend 3 days of live interactive sessions on emerging trends, production, post-production and motion graphics.
Register here: http://ow.ly/stnI30bQzOD
Ask questions – meet other editors and instructors online
Have ACCESS to all recorded sessions for 90 DAYS!
SAVE 10% USE our code SFC17 and share it with colleagues and friends
Check discounts for TEACHERS and STUDENTS, PostProduction World Las Vegas and Future Media Concepts Alumni
http://www.ppw-online.com/registration/